Healthcare
Procurement
Outsourcing 
Turnkey supplier of medical equipment & consumables
Dealers of MRI safe accessories in India
We specialize in supply of MRI safe and MRI compatible devices. The high magnetic fields generated by MRI machines can be a hazard in case magnetic materials are introduced in the room. Anything from an IV stand to an oxygen cylinder can turn into a dangerous projectile when subjected to the intense magnetism produced by an MRI machine. We are dealers of MRI safe accessories like patient monitors, Pulse Oximeters, anesthesia machines, ventilators, IV stands, Laryngoscopes, fire extinguishers, infusion pumps etc in India.
Authorized representatives in India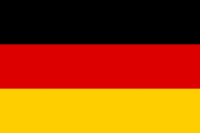 Warday Premise UK
We represent Warday Premise a leading manufacturer of radiation protection equipment in India.